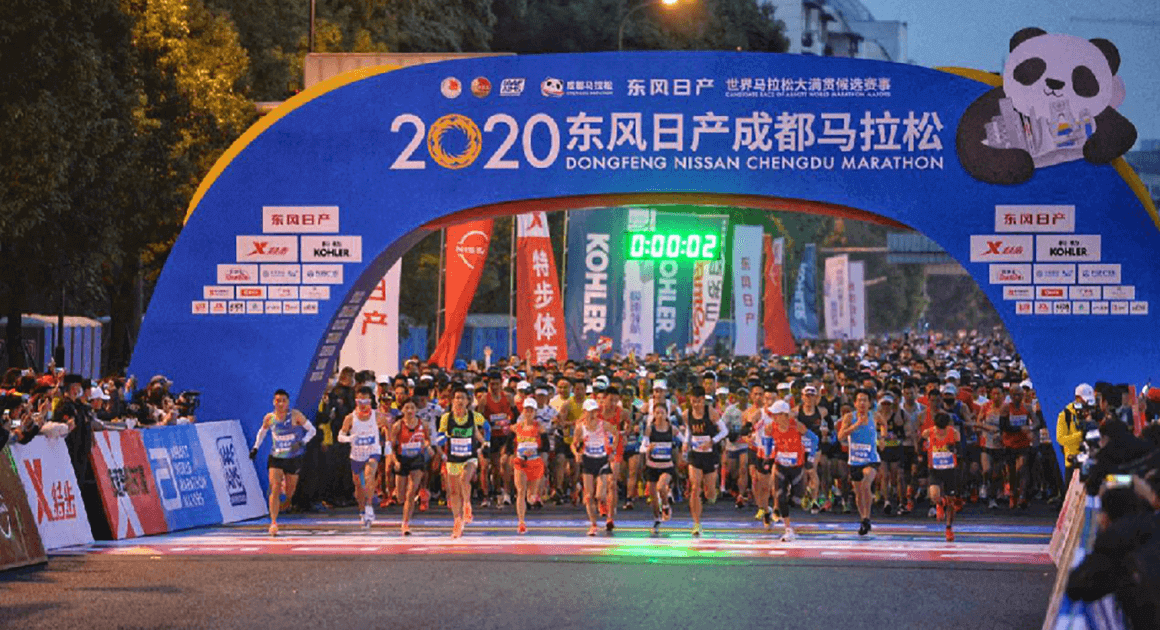 The Challenge
Production budgets are usually low for tier 2 and smaller sport events. Traditional broadcast transmission equipment, such as satellite and microwave, are not suitable – too costly and big with complex deployment requirements. Sports production companies, especially those covering marathons and similar outdoor events, require more flexible, cost-effective solutions, which are easy to set up and operate. EVERTOP, a pioneering sports production company in China, looked for such a solution to deliver multi-camera remote production of the Chengdu Marathon, with high-quality synchronized feeds.
The Solution
EVERTOP chose the LU800 PRO4, LiveU's new production-level field unit which supports four fully frame-synced feeds from a single portable unit. With native 5G transmission and robust HEVC hardware encoding, the unit bonds up to eight internal 5G/4G dual SIM modems for unparalleled reliability.
Covering the marathon from multiple angles, the LU800 PRO4 streamed fully frame-synced HD feeds of four cameras from the starting line. The solid high-quality signals were then transmitted back with low delay to EVERTOP's production OB van. With support from China Unicom and China Telecom, 5G signal was available in the field; the LU800 combined both 4G and 5G connectivity to ensure optimal streaming conditions.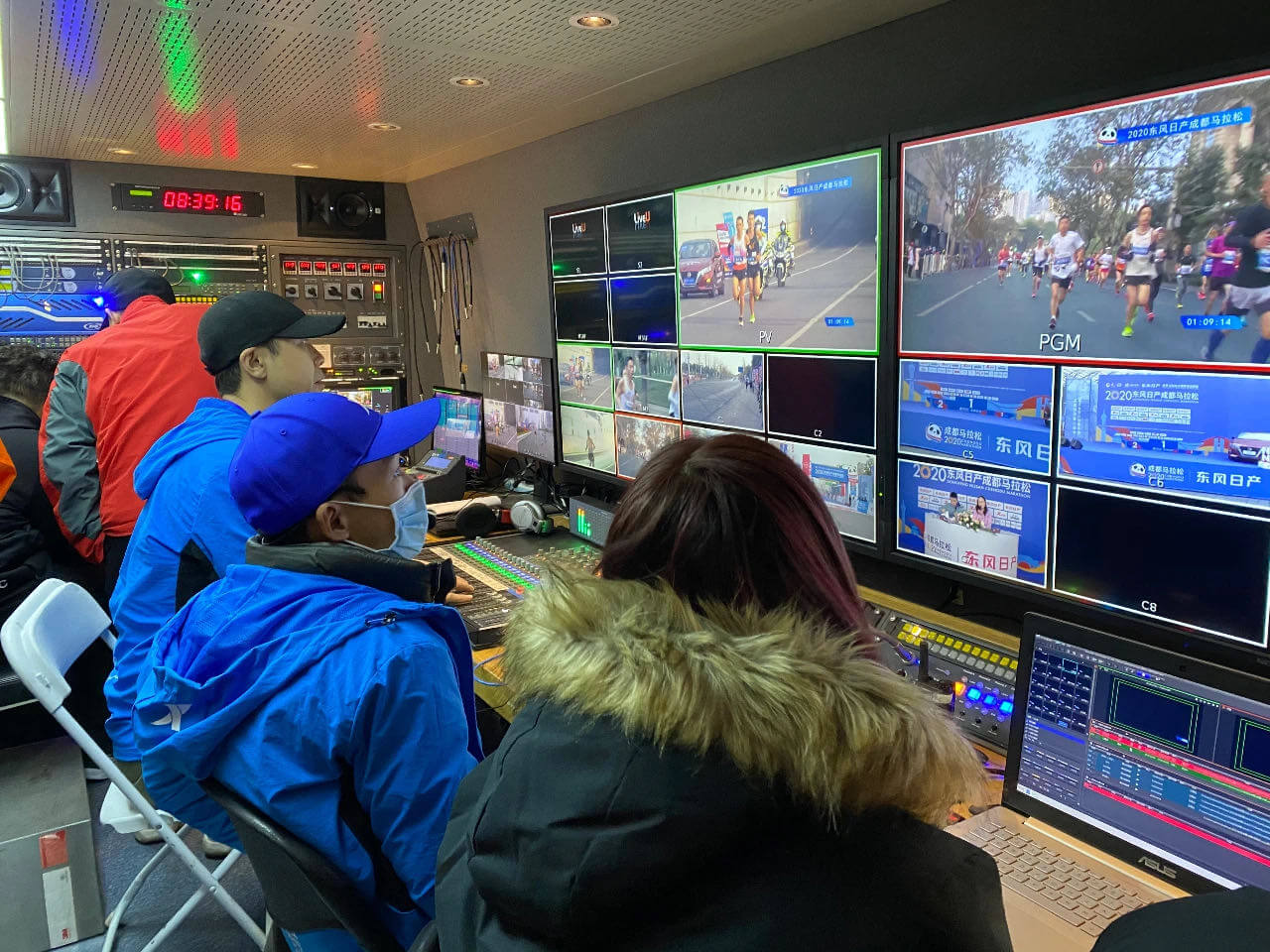 It's really great for LiveU to provide us with their new product (LU800), which helps to solve this problem perfectly. With only one backpack, we now have four signals transmitted back together, most importantly, they're fully synchronized…the solution acts as a mobile production facility in a very simplified way.